Honored and happy. ? Just received this email.
My piece "Captain Miggy's Age Of Discovery" is selected as a finalist in ISC 2017.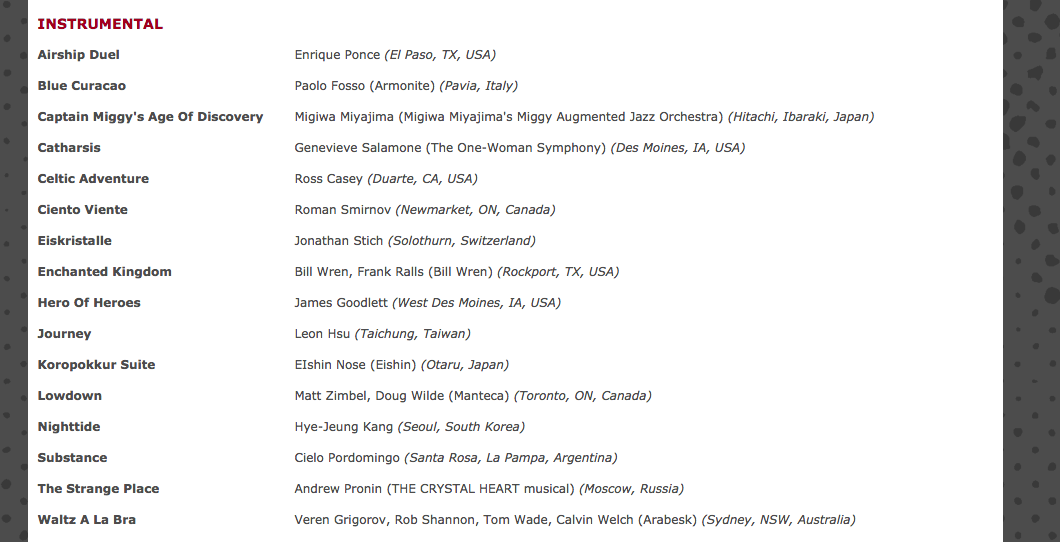 THANK YOU VERY MUCH again for all the amazing musicians and professionals worked together to record it - especially soloists on this piece Mr. Ben Kono ?and Mr. Sam Dillon ?. 
Good news is we'll be releasing this piece along with 8 other original pieces of mine soon - probably this summer. 
Please keep your eyes on us! ??????????? 
------------------------- 
Migiwa Miyajima - You Are A Finalist In ISC 2017 
Congratulations! The song "Captain Miggy's Age Of Discovery" in the "Instrumental" category has been selected as a finalist by the 2017 ISC listening committee. With over 16,000 entrants, only 2% of all entrants have been selected as finalists. This is a remarkable achievement, and we are very proud of your accomplishment.